Presentation of the new GFCE Advisory Board
---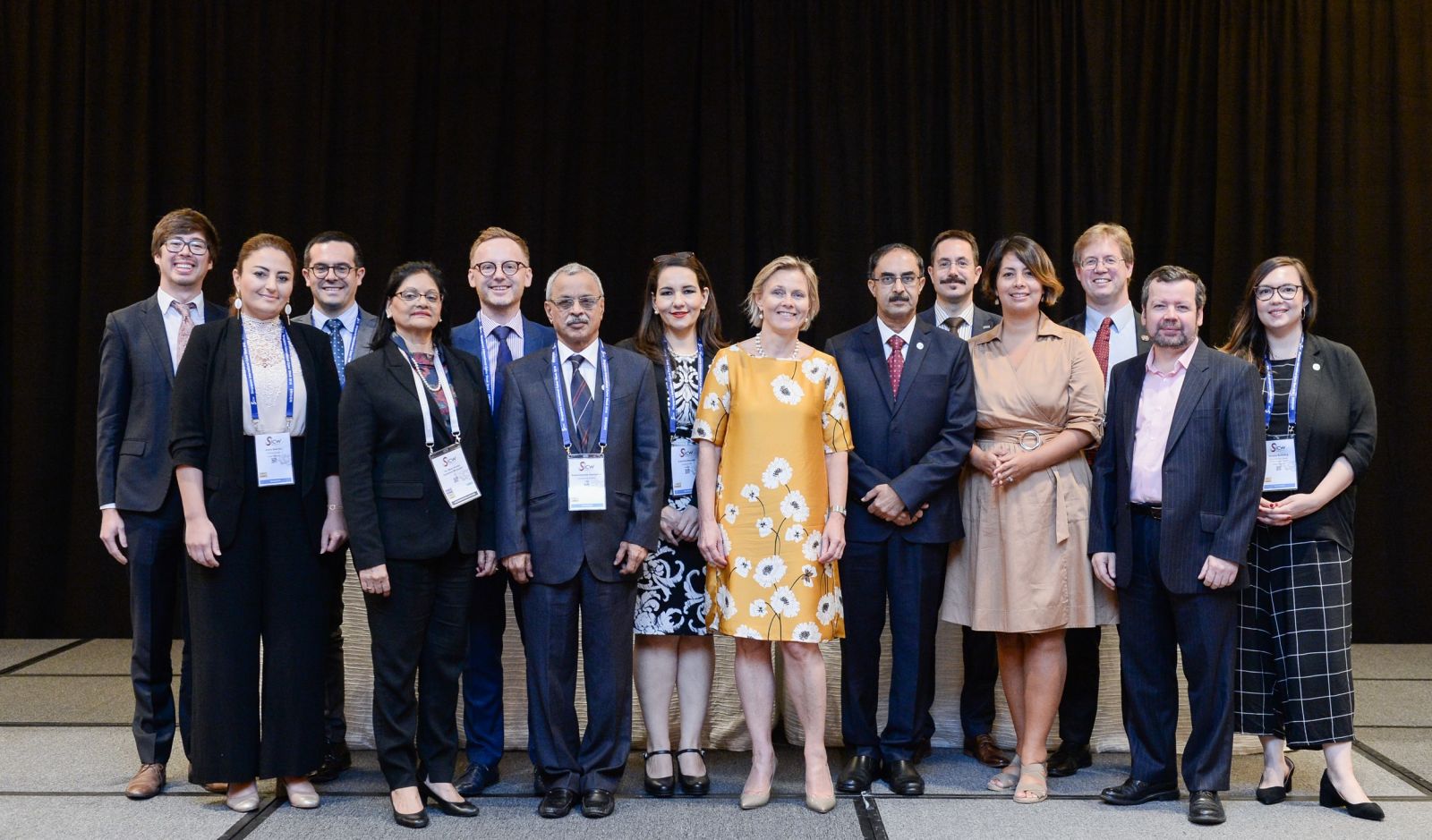 GFCE Advisory Board co-chairs, Ms. Rooba Y. Moorghen, Permanent Secretary, Ministry of Technology, Communication and Innovation in Mauritius and Mr. Patryk Pawlak, Brussels Executive Officer, EUISS – European Union Institute for Security Studies
As per June 1st 2018, the new GFCE Advisory Board was officially installed. The AB co-chairs, Mr. Patryk Pawlak, Brussels Executive Officer, EUISS as well as Ms. Rooba Y. Moorghen, Permanent Secretary, Ministry of Technology, Communication and Innovation in Mauritius, introduced the GFCE Advisory Board and it's plans for the coming year, to the GFCE Community.
Mr. Pawlak stressed that after a period of expansion and deepening it is time to deliver results and demonstrate added value of cyber capacity building through the GFCE. The Delhi Communiqué and the establishment of the Working Groups provide one of the frameworks for doing so.

The AB intends to become a marketplace of ideas for the GFCE community and a one-stop-shop for strengthening engagement between GFCE Members and other stakeholders. This might result from time to time in speaking the inconvenient truth about the state of the GFCE community.
Consequently, the AB intends to become more active in three areas:
Proactive engagement with the GFCE community with a unique voice based on the inputs from a broader community e.g. through the participation in the WG's and views on new membership proposals and initiatives under the GFCE umbrella.
Engagement with stakeholders by defining its modalities for outreach and engagement with various communities and regions whereby individual members assume a more active role within their communities.
Strategic communication by developing a strategy for communicating its work and ensuring that the AB's voice is heard.
Finally, Ms. Moorghen added several concrete actions by the AB for the near future, such as:
Concrete recommendations to the WG's;
Efforts to expand the membership of nations from underrepresented regions;
Create synergies and multiply impact of the ongoing GFCE initiatives;
Identify ways for improving cooperation with the private sector and civil society and;
Support and integrate into our work the experience and expertise already available in various regional expert hubs as capacity building multipliers.
For an overview of the individual GFCE Advisory Board members, please visit the GFCE website.