Panel discussion: the future of global CCB cooperation
---
Moderator: Ms. Alison August Treppel, Executive Secretary Inter-American Committee against Terrorism (CICTE), Organization of American States (OAS)
Panelists:
Mr. Robert Strayer, Dep. Assistant Secretary for Cyber and International Communications and Information Policy, Bureau of Economic and Business Affairs, US Department of State;
Ms. Folake Olagunju Oyelola, Program Officer Internet and Cybersecurity (ECOWAS);
Ms. Angela McKay, Senior Director of Cybersecurity Policy and Strategy in the Global Security Strategy and Diplomacy team, Microsoft.
Mr. Tobias Feakin, Ambassador for Cyber Affairs, Australia.
The aim of the opening panel discussion was to reflect on the significance of global cooperation on cyber capacity building from different stakeholders' perspectives, and on how this cooperation can be improved in the (near) future.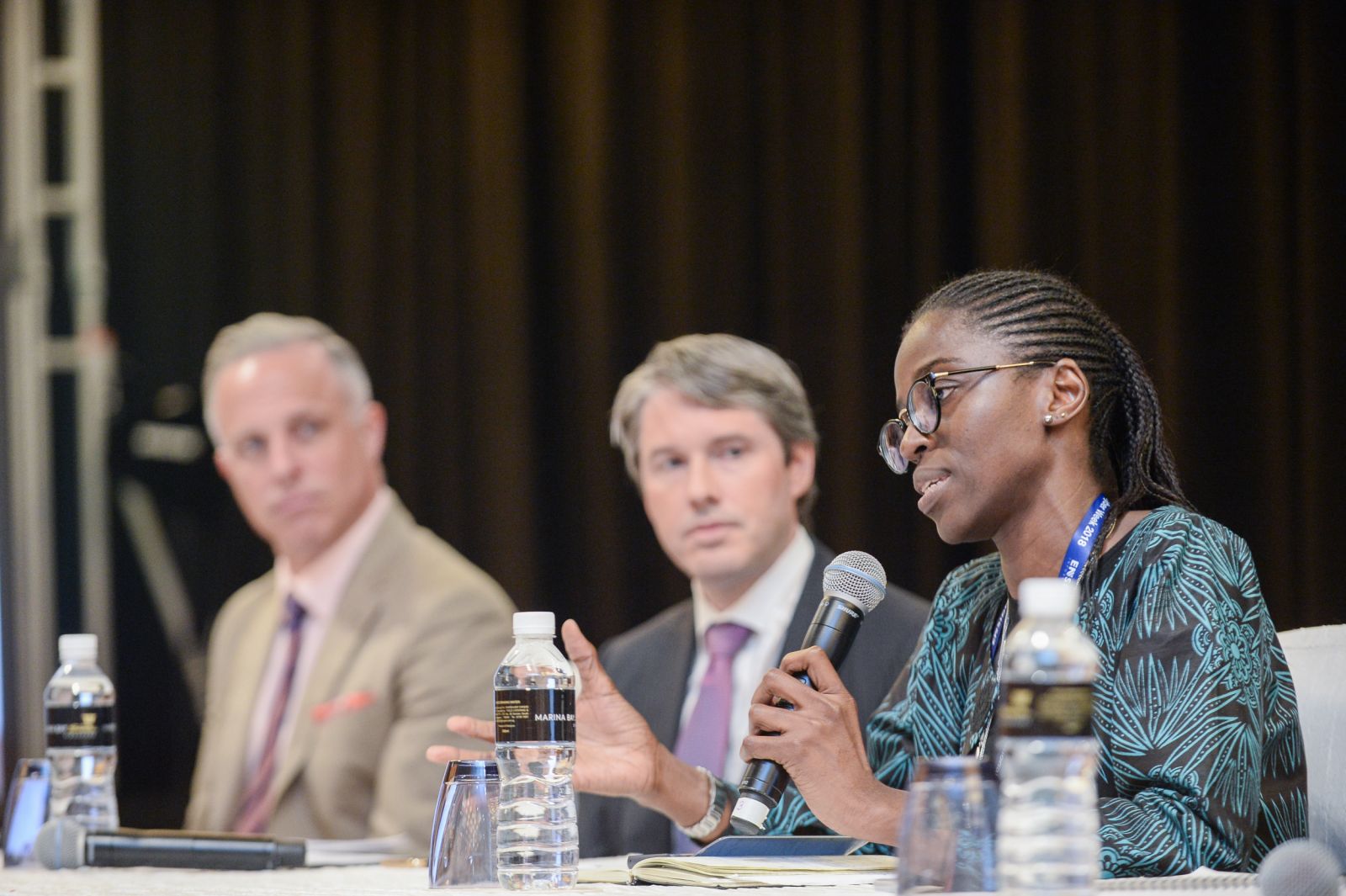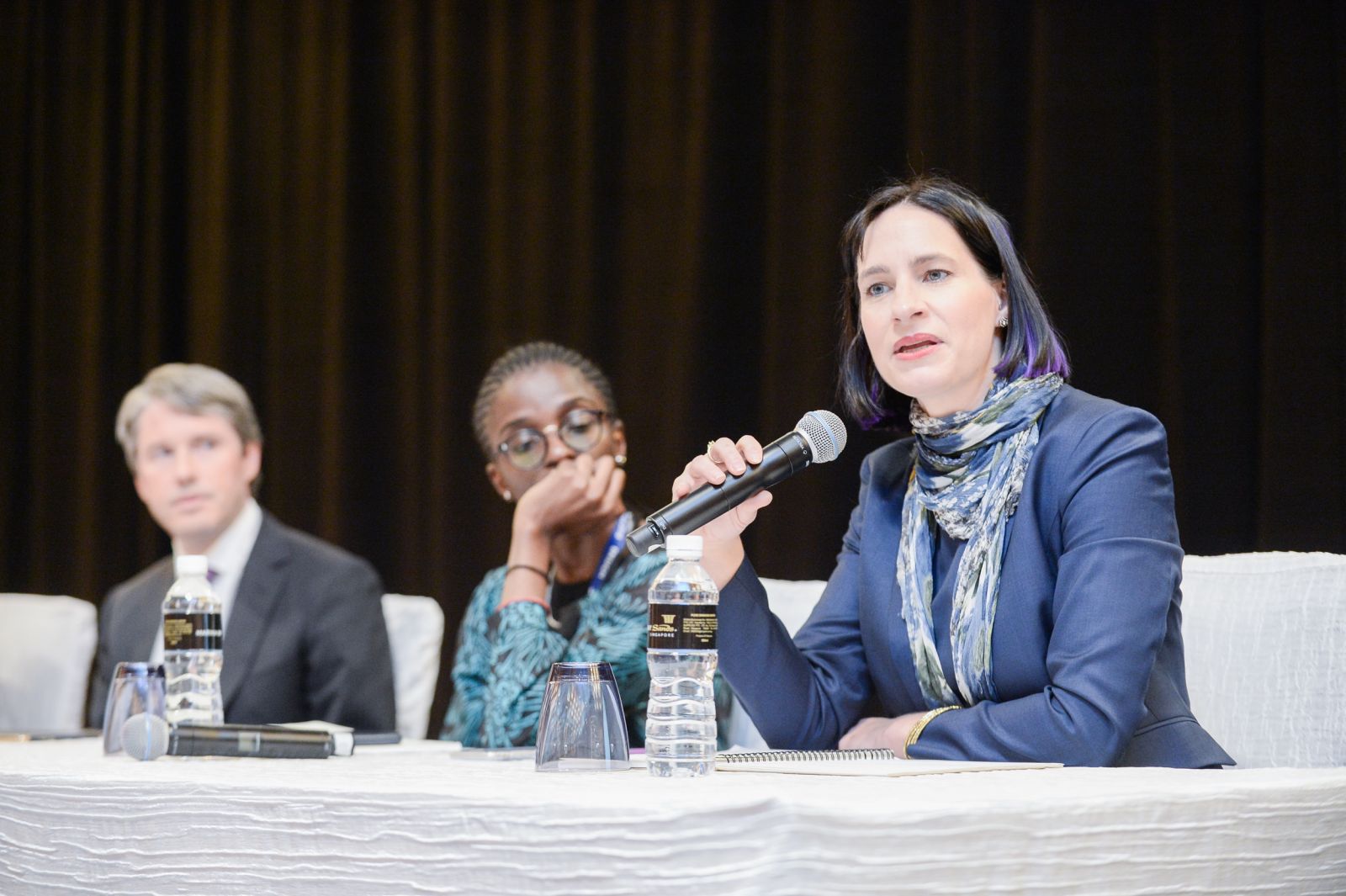 Ms. Folake Olagunju Oyelola underlined that there are few who decide all in cyber capacity building. She advised to take a step back in order to contextualize the local/regional environment. An important step to make is to change the modus operandi, for instance through cyber security academic programs and awareness campaigns. The panelists reflected that it is essential that the funding- and implementing stakeholders need to understand the region's specific requirements to customize the cyber capacity programs.
The representative from Microsoft, Ms. Angela McKay, highlighted that the donor commitment does not necessarily match the needs of recipients. Therefore, Ms. McKay called for a more coordinated approach to cyber capacity building with a balanced perspective, and stressed the importance of public-private-partnership.
The overall message was that there is a need for more coordination in the field of cyber capacity building and that a truly multistakeholder approach is key to achieve this. The GFCE is an important vehicle in connecting different stakeholders to facilitate further cooperation in the field of cyber capacity building. A possible future mechanism for the GFCE is to develop a feedback mechanism to continuously improve and adapt future cyber capacity building programs.